2016-Aug-31
https://www.prlog.org/12583393-dating-expert-tonia-decosimo-joins-zooskcom-as-feature-writer.html
Dating Expert Tonia DeCosimo Joins Zoosk.com as a Feature Writer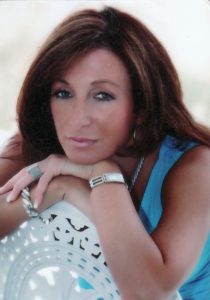 *** begin quote ***
NEW YORK – Aug. 31, 2016 – PRLog — Tonia DeCosimo shares her personal relationship and dating experiences with a global audience as a contributor to The Date Mix, an exclusive web magazine hosted by Zoosk.com, one of the largest online dating sites in the United States.
Ms. DeCosimo offers advice for the lovelorn, dating tips and techniques, and personal glimpses into the today's singles' world. Her forthcoming book will be a memoir of her many adventures and misadventures being single after 40 and ultimately finding love.
*** and ***
Tonia DeCosimo is a successful entrepreneur from Long Island, New York. She received her B.S. in Elementary Education and English from Manhattan College. For the past 25 years she has excelled in marketing, publishing and sales consulting. She has managed and built several companies, including her own. She is a member of N.A.F.E. (National Association of Female Executives). In her spare time, she enjoys cooking, travel, and spending time with family and friends.
*** end quote ***
DeCosimo, Tonia [MC????]
# – # – # – # – #  2016-Aug-31 @ 20:24  
Dear John,
             I believe that Tonia is a member of the Class of 1991,
                            Mike
McEneney, Mike (MC1953)
[JR: Thanks, Mike. Much appreciated.]
DeCosimo, Tonia [MC1991]
# – # – # – # – #  2016-Sep-01 @ 10:27